buy your copy of
SUICIDE LOUNGE
now!
The true femme fatale for Neo-Noir.
No one writes like Barth.
He is a force to be reckoned with.
LOW LIFE LITERATURE AT ITS FINEST!
Low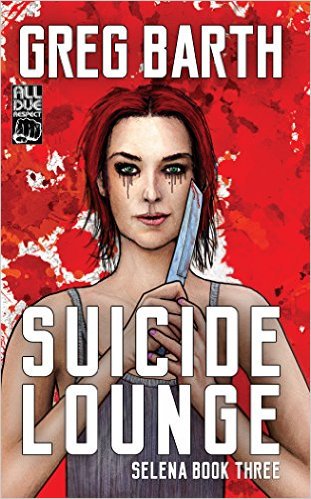 Selena has settled in to being a crime boss with her cronies at the Red Light Lounge. But when a sadistic drug dealer attempts a bloody takeover of their territory, loyalties are strained and alliances broken. All forces are aligned against Selena, including her most lethal enemy—her own self-destructive lifestyle. Never one to back away from a fight, Selena puts all chips on the table and lets the dice fly.
Greg Barth is the author of Bona Fide Jobs, Where Moth and Rust Corrupt, as well as two previous books featuring Selena: Selena and Diesel Therapy. He lives and writes in Bowling Green, Kentucky.